YM12864J-7
Ultra-low temperature LCD monitor module YM12864J-7,Display mode:FSTN,Tranflactove/postive,LED white backlight,Operating Temp:-35C--+80C.
Any questions, just feel free to contact me, my email is: clara@good-display.com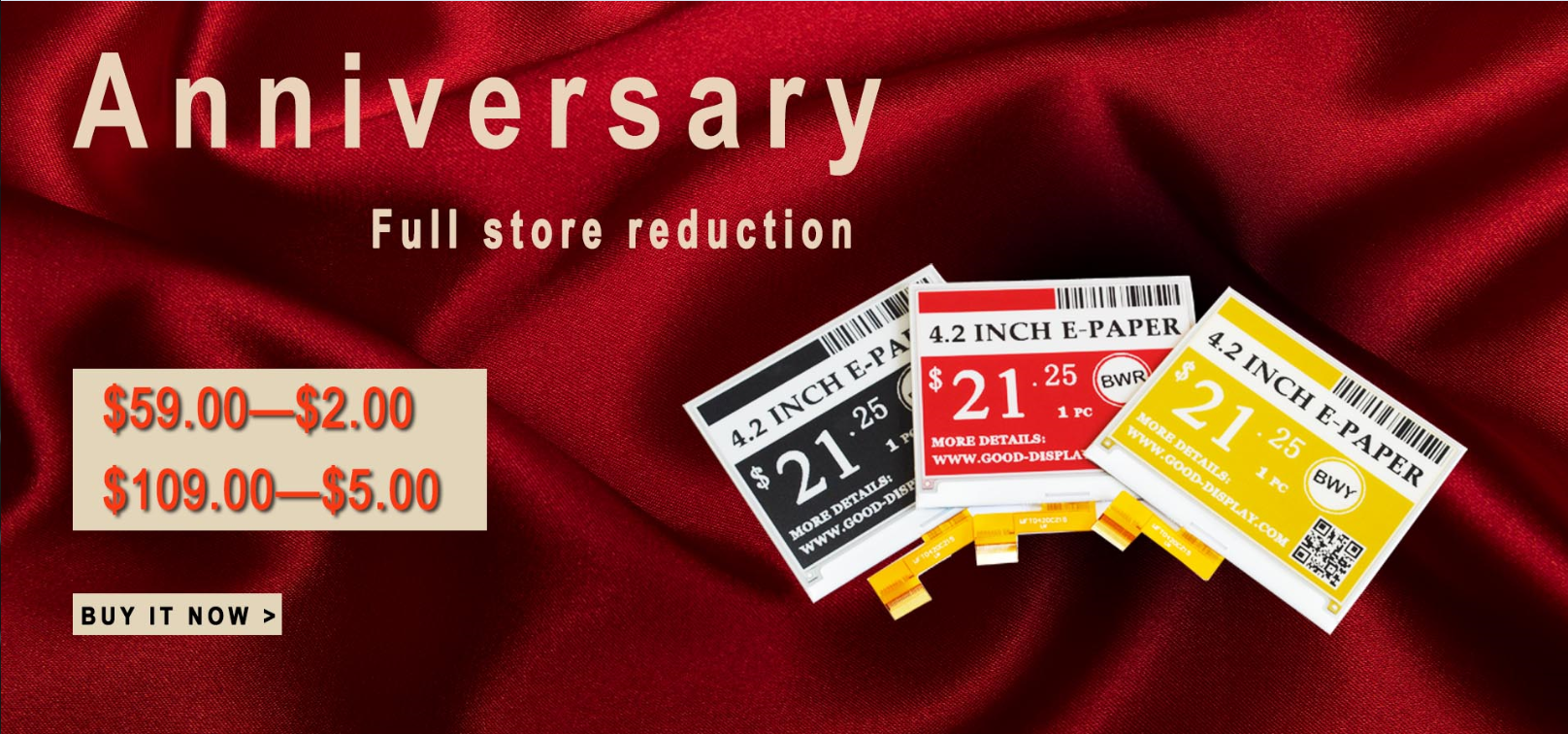 1)Product number:YM12864J-7Ultra-low temperature LCD Module
2)Display mode:FSTN,Tranflactove/postive
3)Number of dots:128x64
4)Outline Dimension: 93.0x70.0x13.5mm
5)View Area(W×H): 72x40.0 mm
6)Dot Size(W×H): 0.48x0.48mm
7)Dot Pitch(W×H): 0.52x0.52 mm
8)Multiplex ratio:1/64 Duty,1/9 Bias
9)Viewing direction:6 O'Clock
10)Controller:KS0108
11)IC Packaging: COB
12)Backlight: LED backlight(White)
13)Operating Temp:-35C--+80C,Built-in heater.
14)Stroage Temp:-40C--+85C.


http://www.e-paper-display.com/products_detail/productId=125.html



1)We accept credit cards, T/T bank transfer,paypal, Moneybookers and debit cards.
2)We cannot arrange shipments on weekend or public holidays.
3)Your orders will be shipped out within 48 working hours on receipt of cleared payment. (Excludes Saturdays & Sundays)
4) We'll add a tracking number after sending the item so that you can track your parcel.
5)Please be advised that the international delivery time highly depends on your local customs and post services policy.
6)Customs fees and import duties for exports are your responsibility.
We cannot predict or prepay these fees. We will charge you for any duties or customs fees erroneously charged to us.


1)We'll leave POSITIVE FEEDBACK on receipt of cleared payment.
2)If you're satisfied with the item and our service, please leave POSITIVE FEEDBACK, it's important to us.
3)Once any problems occured, please contact us first. We'll try our best to work things out.

Please feel free to contact us for any questions, on trademanager, or send message to me. It's our pleasure to serve you! We appreciate your business!!
my email is: clara@good-display.com

| | | | | |
| --- | --- | --- | --- | --- |
| Part Number | Digit | Outline Dimension | Active(View) Area | Drive method |
| | 2 | 7.5x10x1.1mm | 5.5x4.0mm | 1/4D,1/2B |
| | 4 | 23x10x2.8mm | 20x6mm | 1/4D,1/3B |
| | 6 | 37x25.6x2.8mm | 34x17.6mm | 1/4D,1/3B |
| | 11 | -- | -- | 1/4D,1/3B |
| | 6 | 42x25x2.8mm | 39x17mm | 1/4D,1/3B |
| | -- | 36.00x36.00x2.00mm | 33.00x31.00mm | Static |
| | 2 | 30x21x2.8mm | 27x16mm | 1/4D,1/3B |
| | 5 | 81.0×37.5×2.8mm | 78.0×27.5mm | Static |
| | 4 | 42x23x2.8mm | 39*16.5mm | 1/4 D, 1/3 B |
| | 11 | 40x32x2.85mm | 35x28mm | 1/4D,1/3B |
| | -- | 56.5x70.5x2.8mm | 49x59mm | 1/4D,1/3B |
| | -- | 98x34.3x2.8mm | 92.64x24.94mm | 1/4D,1/3B |
| | -- | 96x48x2mm | 93x43mm | Static |
| | 4 | 51.0x34.0x2.8mm | 48.0x25.0mm | 1/4 D, 1/3 B |
| | 8 | 55.8x37x2.8mm | 45x27mm | 1/4D,1/3B |
| | 6 | 58.0x28.0x6.70mm | 39.0x17.0mm | 1/4D |
| | 8 | 78x26x9.8mm | 60.5x13.5mm | 1/4D,1/3B |
| | 4 | 72.8x35.5x10.7mm | 54.2x24mm | Static |
| | -- | 114x105.5x15mm | 107.95x57.55mm | 1/128 D,1/12 B |
| | 8 | 64x22.0x2.8mm | 60.5x13.5mm | 1/4D,1/3B |
| | 4 | 50.8x30.48x2.8mm | 45.72x17.78mm | Static |
| | 2-1/2 | 30.0x26.17mm | 26.0x17.17mm | Static |
| | 4 | 93.98x45.72x2.8mm | 86.36x30.48 mm | Static |
| | 4 | 69.85x38.1x2.8mm | 62.23x22.86mm | Static |
| | 8 | 93.85x30.48x2.8mm | 38.9x27.9mm | Static |
| | 6 | 69.85x30.48x2.8mm | 64.77x16.51mm | Static |
| | 6 | 93.85x38.1x2.8mm | 86.36x24.13mm | Static |
| | 3 | 30.7x16.2x2.8mm | 27.9x10.0mm | Static |
| | -- | 55.0x17.0x8.5mm | 39.5x8.0mm | -- |
| | -- | 58.0x32.0x13.0mm | 38.0x16.0mm | -- |
| | -- | 58x32x13.2mm | 39x16mm | -- |
| | -- | 78x70x13mm | 62x44mm | -- |
| | -- | 80.0x36.0x13.0mm | 64.5x14.0mm | -- |
| | -- | 77.0x51.0x13.0 mm | 61.7x25.2 mm | -- |
| | -- | 80.0x36.0x12.5mm | 64.5x15.8mm | -- |
| | -- | 80.0x36.0x13.0mm | 64.5x14.0mm | -- |
| | -- | 122.0x44.0x14.0mm | 99.0x24.0 mm | -- |
| | -- | 46.5x56.7x4.0mm | 39.64x46.04mm | -- |
| | -- | 139.0x120.0x13.2mm | 103.0x79.0mm | -- |
| | -- | 130.0x65.0x13.0mm | 104.0x39.0mm | -- |
| | -- | 70.0x50.0x5.8mm | 67.0x37.0mm | -- |
| | -- | 93.7x51.3x7.6mm | 70.7x38.8mm | -- |
| | -- | 40.0x35.8x12.0mm | 25.74x9.48mm | -- |
| | -- | 80.2x51.2x5.6mm | 66.52x33.24mm | -- |
| | -- | 93.0x70.0x14.0mm | 70.7x38.8mm | -- |
| | -- | 93x70x13.5mm | 72x40mm | 1/64 D,1/9 B |